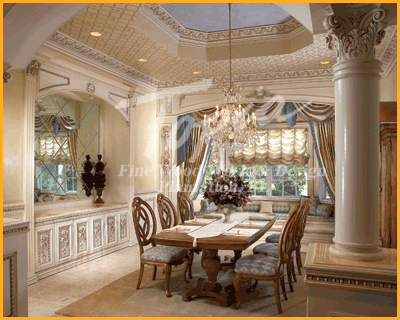 DINING ROOM DESIGN
Seeking a luxurious dining room that will transform your dining experience into one of ultimate satisfaction and splendor? Allow the fine woodworking specialists of Topia fine millworks to plan and implement a unique dining room where no detail is spared.
From custom crown moldings to finishes of the finest woods, from stone masonry at the hearth to traditional wooden mantles, from fine filigree to hard wood flooring, the world class woodworking craftsmen of Topia will hand craft a dining room suitable to entertaining the most discriminating dinner guest.
Call us for a custom dining room design consultation or appointment regarding your sumptuous new dining room.